I'm looking to get back into myteam this year and looking for what the top centers are so far.
AD, Weber best shooting bigs - not including KG who is the best shooting big but not available yet
if you like inside centers that cant shoot Dwight, Wilt, Kareem, Deandre Jordan
Josh Smith/Porzings good Amy budget 5's. Josh Smith really good defense not great shooting, Porzingis can shoot but slow/lacking interior defense badges
Wendell Carter Jr. is also pretty solid as far as Ruby centers go. His dynamic duo with Ruby Coby White is valid as well.
Budget wise. My play style is PNR (yeah yeah). Not really much shooting with my C. So take my recommendations as such.
I'm also NMS so my team is 10K and under for any auctionable players.
Deandre Jordan should be first to get. Easy agendas for a free solid diamond.
Mitchell Robinson at the ruby token reward.
Ibaka at the amy token reward.
Josh Smith is a fast defensive beast.
Rudy Gobert and Rik Smits are always grea to have for a big body.
Also used the new Aldridge for XP and I really like it. Prob end up keeping him.
signed and badged up KAT and Ibaka off the bench still get the job done for me
I can't replace Mutombo, still. Ibaka also gets his spot no matter what, everytime i remove him i start loosing.
Same! Embiid is better offensively, but Mutombo is still the best defender in the game to me.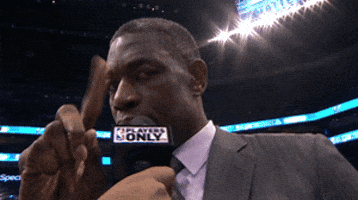 How's that diamond shaq? I'm just a big diesel fan. I always enjoy his cards or is his diamond already outdated.
This is going to sound far fetched but the exchange Theo Ratliff is a fun card. He's a bit pricey 10-15k but I wanted to try him out when I saw he had 99 block and contest tendency and 100 alley oop tendency. Got his gold to test out his character model and it is fantastic arms down to his waist. Slap poster and lob city on him and to me he's as good as Ben Wallace and deandre as a non shooting center.
As a TTO guy: AD.
Opponents can't off ball on him, his release is smooth and a hell of a defender.
Whoops meant arms down to his knees. Waist would be like Ben Wallace haha
Shaq is still pretty decent I think he's the only big with HOF brickwall.
He's just a but slower and low lat quick move slowly on d if your playing online. He's probably fine offline
for me its embiid and mutombo no question.
I'm coming around on Embiid. He just carried me offensively through a close game, and came up huge at the end on both ends of the floor.
His jumper is super easy to I love that Embiid card.
I'm currently running diamond shaq and amy rodman as my frontcourt. Rodman has a good three but his release is very slow. I may need to change to a shooting big… but shaq is such a bully in the post.
Ive liked gobert for while. He's definitely my limited center alot of times. I havent used any expensive centers tho so i know hes not the best.
Nobody here uses Eaton? Have Embiid and his overall better ofcourse, but whenever I got problems with him against those opal centers in all time dom Eaton comes in and no more rebounds and basket in the paint for them anymore.
Wilt Kareem LaMarcus embiid and big ben