Woke up this morning and it's just chaos!
Relax guys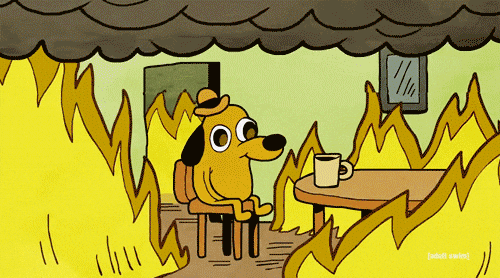 Some people just learnt where opal ITs came from😂
But who is the third man??
Same shit, different toilet. Nothing new
Some people woke up and starting seeing shit people have been known about
What am I missing? Some of us have to work on Saturdays.
I'm about to go to the local micro brewery
I don't get paid to mod, but I will pay for that delicious beer!
Don't let this thread distract you from the fact that in 1998, The Undertaker threw Mankind off Hell in a Cell and plummeted 16 feet through an announcer's table.
Carlo revealed a method that some people were using and made Illuminati pissed.
Hahaha totally remember this
WHATCHA GONNA DO BROTHER
When Carlo exposes YOU
#Carlomania
about a month ago some guy messaged me one time in the middle of the game and asked me to help him do this, I was curious and did. He didn't use full bronzes so sometimes he and I would mismatch and he would have to sweat through a game. I think the idea here is that there very few people have a completely bronze overall so you are extremely likely to match up rigged as you like it. Now that the method is out many people will switch to all bronze teams and just have the shittiest 2kteam sweatfests there are lol. kinda gona be funny.
Time to make a 12 man rotation + Giannis squad.
Can we please stop making threads about the same thing? We're giving more light to a very bad situation. This has a 100 percent chance of Explosion.
Went out last night and just recovering rn lol. What happened?
Method ended when a youtuber basically sold out the method to get some quick views. It has been working for months until now
I love how the Vork went from high end main event HEEL and now other heels have come and stolen the vorks heat.