What do you guys take ?
Honestly, I don't even see how anyone can take Lowry over Parker.
How is this a legit question
Both are great but I gotta give it to Tony too tbh.
Overall as a player he's better but I love Lowry as a Raptors fan so its hard.
This shouldn't really be a debate tbh.
Parker won a lot too there in San Antonio and they also had great players in his prime as well.
Also Parker has a finals MVP correct?
Lowry was great for Toronto but took him a little bit to get there to that level.
Kyle helped us out in Toronto alot tho and I'll be forever grateful to him
Tony and not even close tbh… Plus he had Eva too lol
Tony Parker, and he's just on another tier from Lowry. But let's make it official! Who ya got?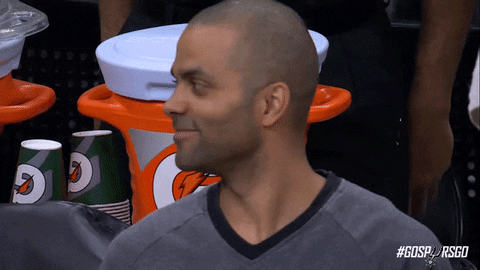 This would only be a debate if it was held in the heart of Toronto and even then i believe it would be pretty close.
Even I gotta give it to Tony
And Lowry my guy
Parker I mean Parker resume speaks for itself. Anchored that spurs team at the point
i will never blame a raptors fan for saying lowry, they should thats their guy… but is there actually anyone that thinks he's legitimately better? i wanna hear why lol
I am an old man. I watch a lot of NBA basketball. Tony Parker's body of work is waaaaaaaaay better than Kyle Lowry's body of work in the NBA.
tony is better than kyle in most statistical categories
you can argue on defense and shooting, but its an inapreciable difference
I came to say, off the eye test, I'd probably take Lowry over TP in a draft, better defender and playmaker, but I wouldn't make the argument that Lowry is better. Then I looked up the stats and Lowry has the edge in nearly every statistical category including scoring. I may have to stick with my guy and pick Lowry. TP's advantages could be chalked up to playing for a dynasty for almost his entire career.
Well… the Spurs weren't really a dynasty until TP got there
True but it's not like he was the main piece either. They had won a championship just two years before he got drafted. They had a great coach, excellent core, and one of them greatest players of all time. Im not hating on Tony but when you take two players who are relatively close in ability/production, the one who gets drafted to the best organization of an era is of course gonna have more success and accolades. No way was Lowry gonna win in the situations he spent most of his career in.
07' finals MVP, he surely would have won another if Spurs won in 2012, plus Spurs main offensive threat from 2007-2008 to 2014.