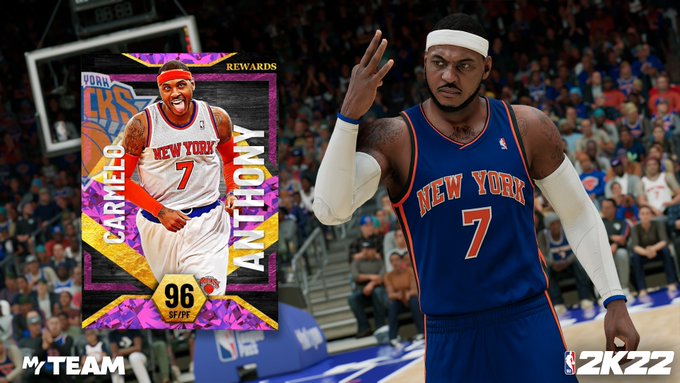 There are people on Twitter that have posted about having him.
RJwattstv and chanler_greg were apparently among the first to get him yesterday. There are a couple different gameplays up on YouTube.
You guys need to grind IRL man it's more beneficial
Right?
It is a super slow grind this season. So much original owner and so much behind the most expensive diamond etc. Melo looks really good but I bet it's 50 hours beyond At least anything you would want to do to play the game.
I'm Lvl 33. I'll get him eventually, no rush. Still got almost 3 weeks.
If you're a streamer or content creator I definitely understand the grind to get him fast.
Level 37 I've done most besides certain diamonds guys, ttonline grinds, and holo cards lol they a pain to look for.
Lol looks like you've probably got every card in the game
bro…. how much money have you spent? genuinely curious… very nice squad!
I got him this morning and juiced him
I'm at 12K xp and I got the game after the first weekend. No Melo for me, lol.
I was thinking about going after the diamond contract but it seems like way to much grinding this early in the cycle.
Does Melo step on the 3 point line in the corners on the PS4 generation still?
I'm at level 37…on 2K21
51k away but only have 12 days before vacation
His emerald does so yes, very annoying