~2KG NBA 2K20 All Time Tournament~
Commissioner: @Kobe6Rings
Bracket: (Click to Enlarge)
Follow along live. https://challonge.com/zp3tyad4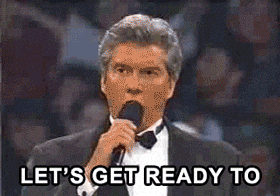 Rounds 1, 2 and 3: Single Elimination
Semifinals and Championship: Best of 3
–Please send me the final Box Score via PM and you can also post it in the chat but please make sure I get it just so its all in one place.
–Send me screenshots of the minutes as well if you think there were any wrong doings regarding playing time.
–I encourage each game to be streamed if you can. It helps to see what actually took place and it would build interest and excitement on the site.
Rules:
Salary Cap/Roster/Minutes:
Galaxy Opals – $5
Pink Diamonds – $4
Diamonds – $3
Amethysts – $2
Rubies – $1
Regarding Free Agent cards, they would fall under wherever their overall does with the other ranks. For all TTO & Domination rewards they are in the tier below their actual in-game gem. For example, GO Dominique would be a $4 PD.
Regarding who is allowed to play on each team, I think we should keep it simple to any of the below 4 criteria…
1. …is currently on the team
2. …his card has the team's logo
3. …has played a minimum of 3+ full seasons with the team (41+ more games played qualifies as a "full" season for simplicity)
4. …has won a major end-of-season accolade with the team such as (MVP, FMVP, ROTY, or DPOY, All NBA, All-Star)