PD bonga…
Damn. They are TROLLING.
H.A.R.D.
This is actually hilarious
They're trolling us so bad
Not gunna lie… I love this. BURN IT DOWN 2K. BURN IT DOWN.
Troll packs??? These are real?
Wtf is Mugsy?!?
WOW, this new Bonga is 6'9, not 6'7 like the bronze
What the ?
Okay now that's hilarious, good one 2K
2k has really gone into the gutter. That bonga and bol (May he Rest In Peace) are biggest trolls ever
PD Bonga the 13th Man Got a Pay Day
Man, 2K earned some points with me for doing this at the end of the cycle.
AND BTW.
THEY ARE ON THIS FORUM. NOBODY CAN'T TELL ME NUTHIN' NOW.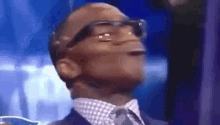 Bol is a insta cop for me not gonna lie