In be4 lock
Oh yeahh this is gonna be good.
Over/under 1000 replies on this thread?
Last game of Clippers vs Lakers RECAP:
in the 1Q, Patrick Beverley kneed James in the groin as they collided, leaving the Lakers star crumpled on the court.
Then after a great close to the first half by the Lakers (not LeBron who shot 2-11), miracle from the sky instantly cured LeBron:
the game was tied 86 at the start of the 4th quarter, Kawhi shows up just like he did in their last matchup and taking over the game
At the end of the game, the Lakers were down by 3 points, LeBron gets the ball against 6'1 Patrick Beverley with seconds left on the clock: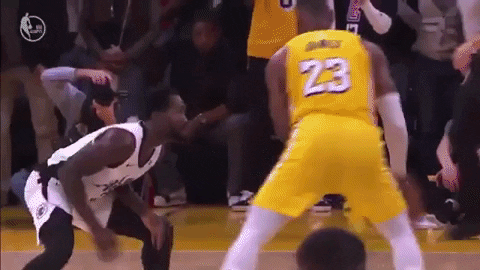 AND GETS BLOCKED BY THE 6'1 GUARD. Clippers WIN.
KAWHI - W…= . KAHI… This will be his name after tonight because he's not getting anymore W's. Only L's
he beat you without PG sit down, be humble.
Just get ready for this ass whipping today. It's going to be beautiful.
KD still your favorite player or you stopped supporting him after he left the Warriors?
Your guy is shooting against the Clippers 37% FG, the worst shooting for him against any team he played against at least 2 times. Yikes.
He's never been my favorite player, I just believe that since 2017 he's been better than LeBron.
Curry is my favorite player, and I'm a Detroit fan. Similar to how you're a Pelicans fan and LeBron is yours.
He's playing at a high level right now. He's going to cook today. AD will too.
Are both PG and Kawhi playing?
I believe that they both will play, I didn't hear any injury reports