It is real. Score is low 30-24 Charlotte though
I can't wait for this team to get exposed hard come playoffs and watch all these goofys trying to explain themselves (Harden Russ Dantoni Morey)
Lmao Jokic gonna basically be at a home game tonight
Big game for Love avg 21.0 ppg after all star
Warriors should have not trade for Wiggins imo D'anglo was better
As a Golden State fan I'd rather have Eric Paschall over Dlo.
Last game of Clippers vs Lakers RECAP:
in the 1Q, Patrick Beverley kneed James in the groin as they collided, leaving the Lakers star crumpled on the court.
Then after a great close to the first half by the Lakers (not LeBron who shot 2-11), miracle from the sky instantly cured LeBron:
the game was tied 86 at the start of the 4th quarter, Kawhi shows up just like he did in their last matchup and taking over the game
At the end of the game, the Lakers were down by 3 points, LeBron gets the ball against 6'1 Patrick Beverley with seconds left on the clock: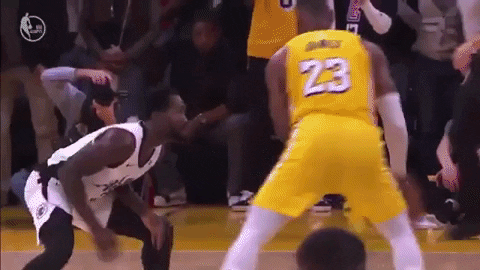 AND GETS BLOCKED BY THE 6'1 GUARD. Clippers WIN.