The suns have made it to there first finals!
Chris Paul too
Edit:Wait they were in the Finals with Barkley before.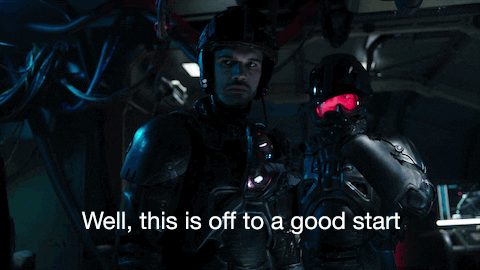 hoping the Hawks will be in this chat but we will see what the next few days brings
Who wins the series?
PHOENIX SUNS
vs. MILWAUKEE BUCKS
Suns in 4
Suns in 5
Suns in 6
Suns in 7
Bucks in 4
Bucks in 5
Bucks in 6
Bucks in 7
I hope bucks win but its gonna be hard with a very limited giannis, if he's available at all.
in the two ONE point wins for MIL this season , giannis had 80 points between the two. with him being sidelined/limited it'll be tough for them to win 4 games before phx. i'll do keys/breakdowns here real quick…
PHX: contain. that's the word. we saw it in the previous series. make someone else other than pg beat you. pg is a great player who played great in games resulting in a W, but wasn't consistent enough in certain moments to overcome phx. let holiday have 20+ just make sure giannis isn't destroying you along with middleton. it'll be interesting to see who defends where. bc even tho i think giannis is the better player, middleton is more of a offensive threat. but offensively, continue to hit shots, hopefully we get game 7 cp3, and just game 7 phx as a whole. guys like payne, craig, cam johnson really need to have a good series.
MIL: another one word here… it's MINDSET. come in confident, but not overly, ofc. middleton needs to play like a #1 option. don't sit back and watch. holiday had a outstanding game tonight and he's really freaking good. they need to play their style. once they get knocked out of rhythm, they tend towards iso ball, and that won't work against phx. patty and byrn need to hit around 40% of their threes. i really like milwaukee's matchups defensively if they get GA.
overall, i got phx. both of teams have some flaws, but i think the holes are bigger for milwaukee. it'll be a good series, and i can't wait to watch.
Word is we get a very limited giannis if they make it to game 6/7. Might as well count him out
What's the status on giannis?
Wasn't there a report saying if the bucks ended up in game 7 against the Hawks Giannis would play?
Both team healthy it's easily a 7 game series
I thought we usually keep spoilers out of thread titles?
Crazy, I almost went to Phoenix earlier this year to see my Bucks this year because it was the closest they were coming to Vegas. Didn't see this series coming but I'm glad for the fans of both teams.
Let's go Bucks!
No Giannis probably, but i think the Bucks will steal one game in Phoenix. Home court advantage for young teams (even though CP3 is a veteran, but even he isn't really used to this) might be a double edged sword. Could be too much pressure.
My only wish is that the Bucks don't pressure Giannis into playing or that Giannis doesn't force himself to go in if he's not feeling 100%.
I'm pulling for the Suns because I'd like to see CP3 get a ring before he retires. One thing is certain though, CP3 will make the Bucks change their strategy on defense because Paul is lethal in the mid-range and unlike Trae Young, Paul knows who and when to pass the ball to.
The sad thing about the entire playoffs is injuries and that's the worst time that they can occur because unlike regular season games, you can't afford to miss games due to injury in the playoffs.
I felt bad for Kawhi Leonard as well because he got hurt against GS when Zaza Pachulia slid his foot under Leonard's and if you'll recall, the Spurs were up 25 in that game and they were on their way to beating GS until Leonard's injury occurred.
If the Bucks win the championship, then Giannis, Thanasis and Kostas will all have championship rings. Only the two Gasol brothers have championships, so 3 Antentokounmpos would be a record.
And it would also make things kinda awkward at the family table, with the youngest brother, Alex, lol…
Would've been funny if Kostas signed with the bucks
I think Kostas will play in Europe next year. The 2 biggest Greek clubs (Olympiakos and Panathinaikos) have offered him a contract.