We are Finally getting a Trae Young
SG Miles?? If he's anything like the PD last year I'm stoked
At first glance that Darius Miles looks like one of the best all around cards in the game that isn't a Dark Matter. What in the actual fuck.
besides that Diamond Gerald Green, all of this promo is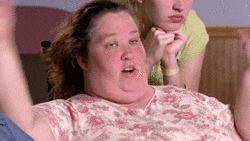 Interesting. So looks like Lue might indeed be the only card added to the market this season for the 150K XP.
Probably a good thing tbh.
Also W I've been waiting for a new trae and last night was hoping for another gerald green soon.
Never can get excited for these midget PGs, no matter how good stats they have. 6'1 means death in MTU streets.
Gerald looks like a solid budget option tho.
that's why he's gonna be a buy now
Darius Miles way better, doesnt have stupid steady
Trae Young is god.
I need to see how base 65 is on VQ for Miles. Good drop.
Trae Young personally for me isnt better than Tyrese, Felipe Lopez and other budget PGs, Darius Miles is very good, Gerald Green is next gen made, Bagley nice budget C
Trae should be good bc of his release I'd hope. I love his release usually
I mean, won't he get abused on defense? He's light as a feather, he'll probably be the king of posters. Also, besides his body model, all his defense attributes are quite low. And his def badges are meh.
I was hoping hed get his shot on VQ but his animations are disgusting.
Also Trae is 6 1 with 6 3 wingspan, can barely dunk, no showtime, give me Felipe Lopez over Trae
Darius is wild, hopefully that base 65 is good, it should be anyway on very quick
The only problem with Trae Young is that he is 6'1 and he's gonna be a buy now and I hate having buy now opals on my team
disgusting in a good way?
This might be the best mid-week drop we've seen in ages