Black History month athlete tribute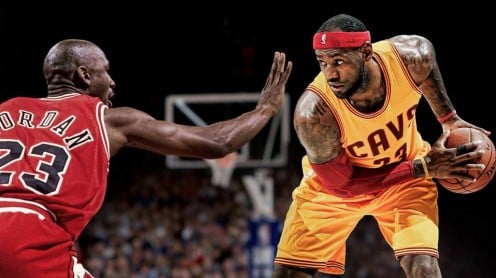 Why is this legend not in UFC 3 btw
Cause he a boxer. Kimbo slice did both.
They put Tyson in the game, he's a boxer
I'm have to go check my UFC now lol. But I would love to see jack Johnson box though.

Jackie Joyner-Kersee
Sport (Years Played) : Track and Field (1987-1996)
In an era where an immediate success gets followed by queries over performance-enhancing drugs, there were no questions surrounding Jackie Joyner-Kersee. As a six-time Olympic gold medalist and star basketball player for UCLA, Joyner-Kersee was one of the best to do it. Since leaving the game, the runner has made strides off the track by starting the Jackie Joyner-Kersee Foundation which provides athletic resources to at-risk families in the St. Louis area.
Great post man. Glad to learn something today.
My favorite WR of all time MR moss definitely should got a ring or 2
Both those guys deserved more rings.
Jesse Owens: Standing on the podium with his gold medal in the 1936 Berlin Olympics. Hitler wanted to prove to the world that the white race was superior, and Owens came in and whipped serious Nazi ass.
I loved the movie that came out about his story. Might have to watch it again now. @kinsman
It's powerful and a big moment not just in sports history, but it was a pivotal moment in history, period. I can't even imagine what it was like to be a black person in Alabama in those days, then go off to compete in Nazi era Germany… that was HUGE.
https://cdn-vox–cdn-com.cdn.ampproject.org/i/s/cdn.vox-cdn.com/thumbor/A4ojr6AxXznUffD8Y8gOAuB1BQE=/0x0:1920x1080/1400x933/filters:focal(801x312:1107x618):no_upscale()/cdn.vox-cdn.com/uploads/chorus_image/image/60181323/wut.0.png
Is that the Da Vinci Code?