Big C Richy just dissed 2kGamer on stream
Makes me hate this guy even more
Said this was a "toxic" community
Wow. His twitter is toxic and hes influencing ppl. Whenever i write my opinon on twitter i get blasted. This community is pretty tamed
Hey guys guess we're toxic af
This is the least toxic place for 2k ever
i think he confuses this community for the 2k subreddit or something but who knows
this place is not toxic at all compared to 2k twitter or the 2k reddit
Someone donated "come join the 2kgamer forum" and he then said it was toxic and he didnt like the people on here, pretty sure he knew what he was talking about
Big c richy is probably the worst YouTuber out there. Who cares lol
Yet him and @ItsShake4ndbake streamed the tourney together and shake talks to the community on here and has nothing but good things I'm sure to say…
Honestly, if he ever joined up here I will send him a DM with a remix to my ignition and take my life ban like a G.
He said people here talk shit about him so is not gonna join. I really don't recall people dissing him here but I guess it's happened.
You know what's toxic?
The contents of these eggs I have kept out in my hot garage for about 29 days. We know what to do.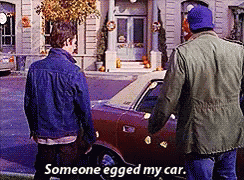 Big C Richy is a giant douche so who cares
Richy pissed on someone too? I'm lost
He's just salty because @Petravork called him out on his BS.
I was the one who asked him to join, I know I'm the minority but I like his videos, I don't think he acts his age, but he puts out good content consistently
Ppl care so much what other think lol
@ItsShake4ndbake props to you man you had some comments against you here and you still came
It's not that deep ppl gon talk shit regardless
I want Troydan to come here. Dude is probably actually INSANE.
I'm sorry these 2K YT people are pathetic.
They compete with each other to see who can shill a worst-in-industry game the hardest. Most of them think there is a chance they can be the next Ronnie.
The minute a promo drops they will open free/and or boosted packs claiming how lit they are and how every card that comes out of a promo is the craziest card ever. (Lining 2K pockets while 12 year olds abuse Mom's credit card)
They never call out any game play issues (like broken AH all summer) out of fear that they will be cut from the devs.
Funny thing is the devs don't care about any of them. They are useful idiots.
Is this the guy who cried about sharing accounts with other streamers?