I think I will not lock this collection , even now with this new prices ,
Opinions ?
if u like cp3, can you easily make the mt back, and dont care about going away from the meta,then why not
I have every card for the collection now after going on a 1 mil MT spree yesterday. Think I'm gonna hold the cards for 2 weeks and then decide if I wanna lock or not. I already had regret from selling my Magic and Giannis the first time. Don't know if I'll ever sell those again.
I was able to get these prices so far
Wallace - 60 k
Giannis - 285k
Magic - 135 k
Blake - 135 k
Iverson - 80k
I haven't received my locker code due to error but If I can get Giannis again then I'll sell him and buy Jordan. I also have 1.75 mil mt but I'm kinda sketchy about locking for CP3
I figure if worse comes to worse, I can just buy MT from somebody here once GO LeBron and Kobe come out. This would be the only collection I lock this year and it's so early in the year still I would probably get a good 5 months of gameplay with all of these guys. Yes I even like Ben.
Those are definitely good prices. I got Blake from the code yesterday and had already been trying to buy Magic back before the code dropped. Glad I kept getting outbid. Haha
If i could get Jordan for cheap id probably do it. I bid on a magic this morning and had blake and giannis for a while now. I did just get ak47 and im pretty much clearing my collections so anything is possible. And buying mt is always an option lol
actually if you love cp3. just lock him. you wont get a better cp3 later. if you dont love cp3. i choose saving mt over locking him
If you have that much mt lock it in, youre pretty set for the year with that much
im not gonna lock cp3 simply for the fact that when PD AD, KD, Bird, Lebron, etc come out in this series 2 im gonna be wishing i had the MT i locked cp3 in with
I ve around 400k left if I lock the collection , I don't know what to do eheh
Do I want an Opal card? Yes. Do I want a CP3 card? Yes. Do I want an Opal CP3? Yes. Do you want an Opal CP3 if you have to lock in 1+ million MT and then CP3 also is non-auctionable?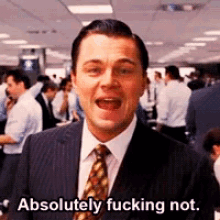 At least they are good Pd cards your locking in and not some way over priced sapphire to diamonds
thats true but I will never ever ever ever use a fuckin ben wallace card or even an AI card in this meta. I love both those players but they dont even crack my 11-13 spots on my bench
Yes I will not lock so much MT for undersized point with slow release , always contested
I don't regret locking in for Cp3 at all. Amazing card. That Galaxy Opal Glow is a thing of beauty. Cp3 causes so many problems for opposing players. Doubt Opal Shaq or Blake has 99 everything and Hof Limitless +17 Hof badges

Very true but I do see 2k giving Blake hof hustle probably defensive badges and one or 2 shooting badges and hopefully 86 ball control
I'm still scratching me head on locking him in. I'll have 1.5 mil mt left still If I do. I already have OP Wilt and i use him in TTO. I heard CP3 post spin is hard to stop and keep up with.
I might lock this set in idk yet I need 3 cards 2 that I can snipe and 1 I gotta bid on
His a slithery bastard hahha.